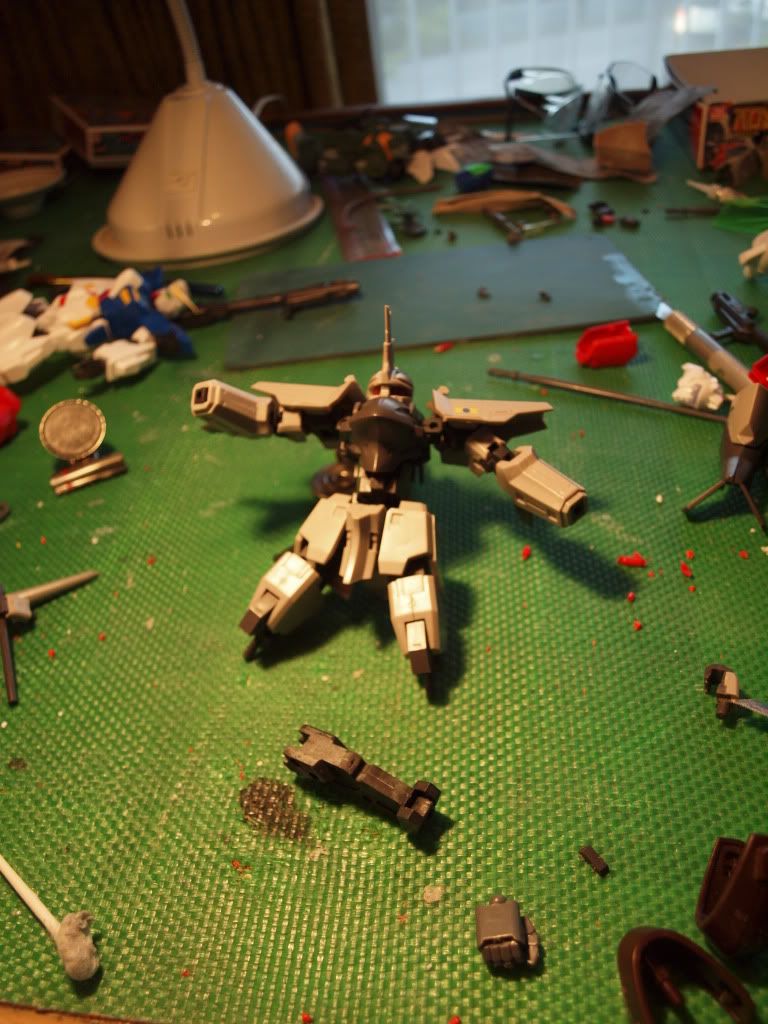 When I painted the frame of the kit many months ago, I failed to properly sand the legs. Needless to say, I got huge clearly visible seam lines after the airbrushing it. So now I ended up having to strip the paint off.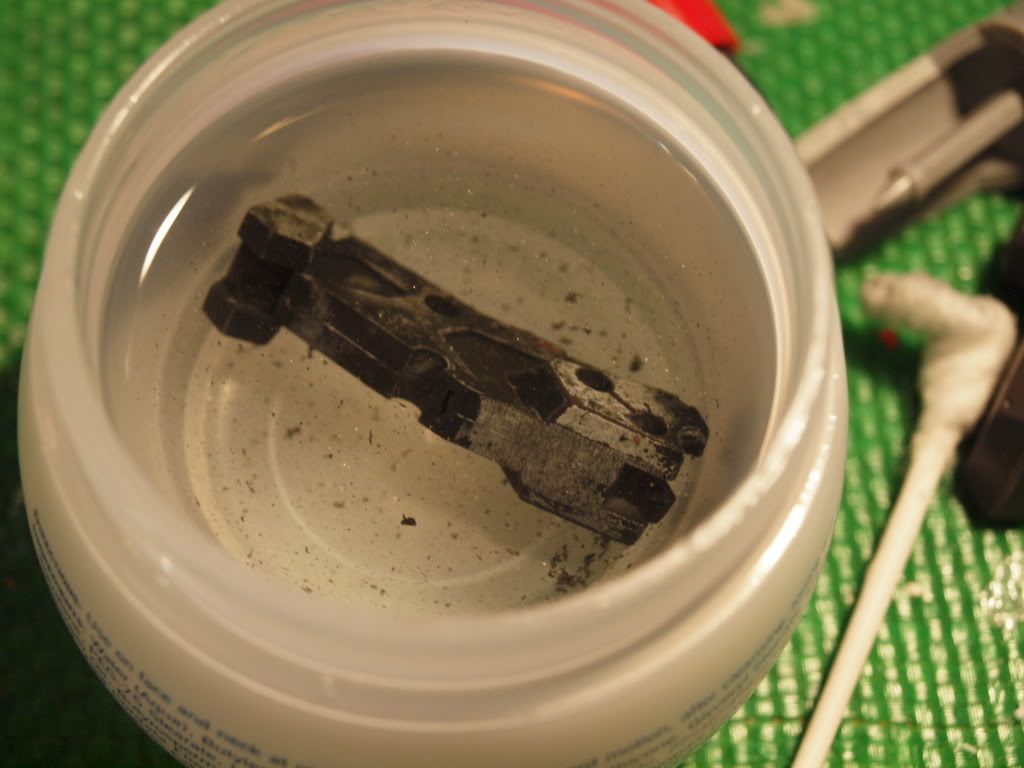 I just grabbed an empty cosmetic container and dumped some 99% isopropyl alcohol in it. I had the parts soak in for only a few minutes in order to get off the paint. Though the primer really didn't want to come off and I've had to thoroughly rub it off with cotton balls.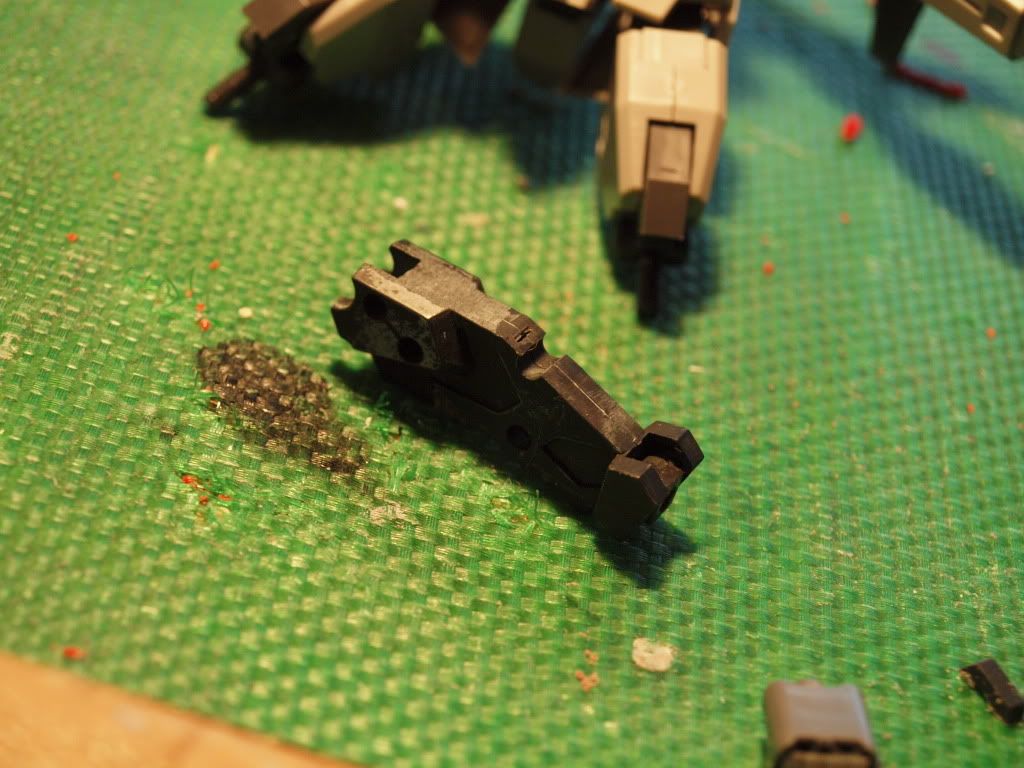 An after shot of one of the parts ater I sawed off a piece that wasn't accurate to the show.
Finishing off with some putty to fill in the void that was left when I sawed the part.